Cane (Paperback)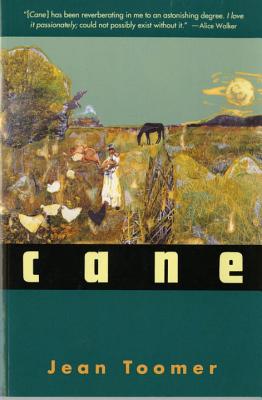 Please call for price (310) 659-3110.
Description
---
"[Cane] has been reverberating in me to an astonishing degree. I love it passionately; could not possibly exist without it." —Alice Walker
A literary masterpiece of the Harlem Renaissance,
Cane
is a powerful work of innovative fiction evoking black life in the South. The sketches, poems, and stories of black rural and urban life that make up
Cane
are rich in imagery. Visions of smoke, sugarcane, dusk, and flame permeate the Southern landscape: the Northern world is pictured as a harsher reality of asphalt streets. Impressionistic, sometimes surrealistic, the pieces are redolent of nature and Africa, with sensuous appeals to eye and ear.
About the Author
---
Jean Toomer (1894–1967) was born in Washington, D.C., the son of educated blacks of Creole stock. Literature was his first love and he regularly contributed avant garde poetry and short stories to such magazines as Dial, Broom, Secession, Double Dealer, and Little Review. After a literary apprenticeship in New York, Toomer taught school in rural Georgia. His experiences there led to the writing of Cane.