Clifton's and Clifford Clinton: A Cafeteria and a Crusader (Hardcover)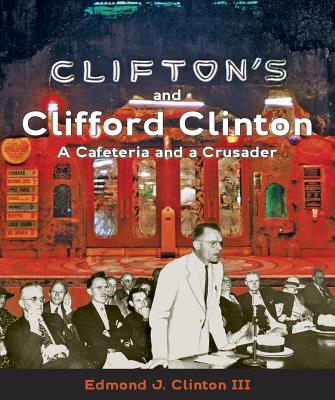 Please call for price (310) 659-3110.
Special Order - Please Call the Store to Verify
Description
---
Clifton's Cafeteria it might just be the most famous restaurant in the history of L.A. The Golden Rule. That's what the place was all about. So everybody came. Clifford Clinton owned Clifton's all of 'em everything he did was about doin' unto others. Nobody goin' hungry on his watch. And when he saw corruption in his City of Angels, he went after it. He led a campaign to recall the Mayor. He cleaned up the town. His story is as good as it gets straight outta Raymond Chandler, only real Clifford Clinton's never-published story, and more stuff about L.A. you just won't believe.