Making Moon: A British Sci-Fi Cult Classic (Hardcover)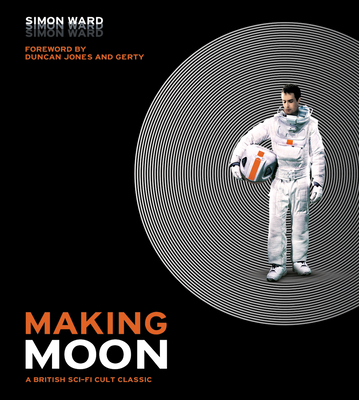 Description
---
The official 10th anniversary making-of book for the Duncan Jones directed sci-fi film Moon.

Directed by Duncan Jones, and written by Nathan Parker from a story by Jones, Moon is a 2009 science fiction drama following Sam Bell, a man who experiences a personal crisis as he nears the end of a three-year solitary stint mining helium-3 on the moon. Independently financed and produced on a modest budget, Moon became an instant cult classic. It was well received by critics and audiences alike, and was particularly praised for its scientific plausibility and realism. Making Moon will take an in-depth look back at the film's production: It features interviews with the film's key creatives and includes rare concept and behind-the-scenes images, as well as excerpts from the original shooting script.
About the Author
---
Simon Ward is the author of The Art and Making of Kong: Skull Island, The Art and Making of Alien: Covenant, and Aliens: The Set Photography. A writer of both fiction and non-fiction, specialising in cinema and graphic novels, his work has appeared in numerous publications, including: Cinema: The Whole Story, 1001 Movies You Must See Before You Die, The Greatest Movies You'll Never See, and Movie Star Chronicles.
Praise For…
---
"I've read and reviewed quite a few movie books such as this and this one might have been the best researched. Every aspect of the production is captured and cataloged with such detail I imagine this could serve as a helpful guide to future filmmakers" 10/10 - Aventures in Poor Taste

"a high quality art book for a cult classic sci-fi film in Moon. If you love the film, or just appreciate insights into the filmmaking process, then this is a great little art book to add to the collection" - Entertainment Buddha

 "I'd highly recommend picking up a copy. You won't be disappointed." - Birth.Movies.Death.

"a gorgeous book loaded with information for the Sci-Fi Nerd" - Fangirl Nation

"a tactile treat to satisfy the sci-fi obsessive" - Film School Rejects

"a fine addition to a film fan's library, and for Moon enthusiasts, it's hard to find a reason not to own it" - Cinema Sentries

"An in-depth look the film deserves" - The Film Stage