Friedman will also sign Keep Your Eyes Open and Dogtown:The Legend of the Z-Boys, and will be joined by Peggy Oki, Jim Muir, Paul Constantineau, and Jeff Ho of the DogTown original Zephyr crew!
-
In the early 1980s iconic skate and punk photographer Glen E. Friedman had a front row seat to the rise of hip-hop music and culture. He was able to get with both Run-DMC and Beastie Boys on their meteoric rise to fame. Befriending both groups, Friedman's eye composed the photos that have become synonymous with how we remember both groups when they first came into our collective consciousness. And then the moment when it all came together: the seminal, popular, and highly publicized 1987 joint concert tour, Raising Hell. Together Forever is not only a visual time capsule of hip-hop on the cusp of becoming mainstream, but a record of the strong bond of friendship between these two groups and how they significantly influenced each other, all while having a massive impact on music history and the industry. Including scores of never-before-published photos made by Friedman--the bands in concert, goofing around with celebrities, portraits, and, of course, hanging out together-- Together Forever includes a foreword by Chris Rock, plus text contributions by the surviving members of both groups and others who were there, proving that the originals still reign. (Rizzoli International Publications)
"People always get caught up in what these two iconic groups stood for, but can we just step back for a moment and say, who gives a fuck? They were good! They made amazing records!...Rap parallels punk rock: Destroy everything that came before it and borrow little bits to help you get there. Bring it full circle: it helps us understand how and why these two groups did what they did, and why Glen E. brings us into the picture deeper than anyone and brings it all together. Forever. These photographs inspire and excite us to this day." -- Chris Rock
Glen E. Friedman along with some special guests will also sign Keep Your Eyes Open: The Fugazi Photographs of Glen E. Friedman and Dogtown: The Legend of the Z-Boys.
Event date:
Saturday, November 2, 2019 - 6:00pm
Event address:
Book Soup
8818 Sunset Boulevard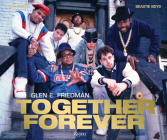 $45.00
ISBN: 9780847866472
Availability: Usually arrives at our store within 4-7 days
Published: Rizzoli - October 1st, 2019
---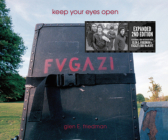 $35.00
ISBN: 9781617757006
Availability: Usually arrives at our store within 4-7 days
Published: Akashic Books - July 2nd, 2019
---

$40.00
ISBN: 9781617756993
Availability: On Our Shelves Now
Published: Akashic Books - July 2nd, 2019
---